Dedication of Renovated OES Chapel Scheduled
Minnesota Masonic Home's Order of the Easter Star Chapel has been getting some work done. After 60 years of service, the original structure needed attention in the form of a new roof, windows, tuckpointing, and significant interior finishes. The renovation work began February 18 and is nearly complete, with a Dedication Ceremony slated for April 8, 2021.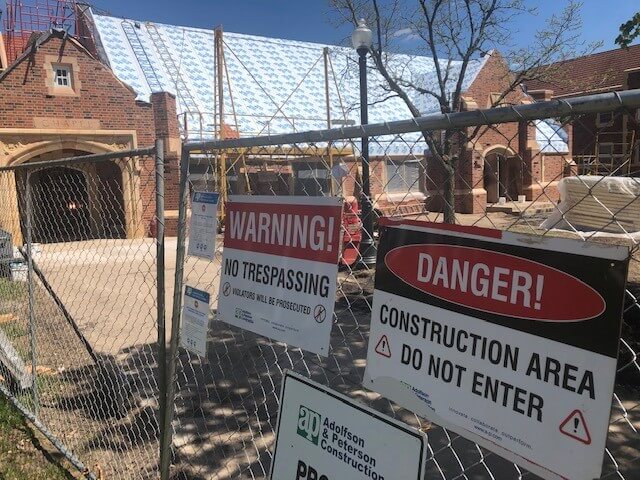 Patrons of the non-denominational chapel will find a few new amenities, in addition to the spiffed-up interior, when the chapel reopens in August. The chapel will feature a new wheelchair lift and ramp, all new HVAC and lighting systems, the addition of restrooms, preparation and storage rooms, as well as new furniture and finishes. In honor of the Order of the Eastern Star, which funded the original structure, a stained glass rose window will be hung front and center. The existing stained glass windows will also be preserved.